THERMO-MINI / EXPERIMENT COSMICKISS

KORA THERMO-MINI
EXPERIMENT COSMICKISS
Technology from Hambühren onboard the ISS
'Cosmic Kiss' – that is the name of German Astronaut Matthias Maurer's spaceflight, which is planned for end of 2021. On his six month mission Matthias will perform various scientific experiments onboard the International Space Station ISS.
One of these experiments is called 'Thermo-Mini', which continues and extends previous Experiments reseaching human thermoregulation and circadian rhythm in space. Through correlation of the measured human core temperature and various environmental data, the cause of rising body temperatures should be further investigated.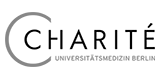 The corresponding technology comes, as with the previous project ThermoLab, from Hambühren.
With years of experience in the development of electronics for space, KORA Industrie-Elektronik GmbH is ideally positioned for this project. The predecessor's technology was further miniaturized so that the core-temperature-measurement fits into a comfortable headband. Also with great reduction of power consumption, the Thermo-Mini Headband will last the complete mission with a single battery set.
The project Thermo-Mini is a cooperation of Charité Berlin (Scientists), DLR Raumfahrtagentur (Project Head, Grant number 50WP2004), SpaceBit (Firmware engineering) and KORA Industrie-Elektronik GmbH (Hardware engineering/Payload Developer).
Thank You to all project members of DLR Raumfahrtagentur, European Space Agency ESA and the scientists of Charité Berlin for the good collaboration.