KORA Industrieelektronik GmbH
Innovative, reliable, and strong on details.
Thinking ideas onwards
With a clear corporate philosophy and an offensive focus on special focuses in industrial electronics, we have positioned ourselves well for the future.

In measurement and control technology, in electronics and in control technology, we plan, develop and manufacture advanced products - individually, efficiently and tailored to the requirements of our customers. Products for measuring, controlling and regulating in highly sensitive plants and systems are our core competence.
Company Profile
After successful restructuring, the company has been trading as KORA Industrie-Elektronik GmbH since 2020.
The managing partner is: Dipl. Ing. Claus Wittmann.

Our areas of activity today are: Development and production in control, measurement and regulation technology.

Manufacturing of industrial devices according to your specifications. Development of special solutions for research e.g .: HealthLab / mobPhysioLab. Further developments for research projects in extreme environments - in cooperation with the German Aerospace Center DLR.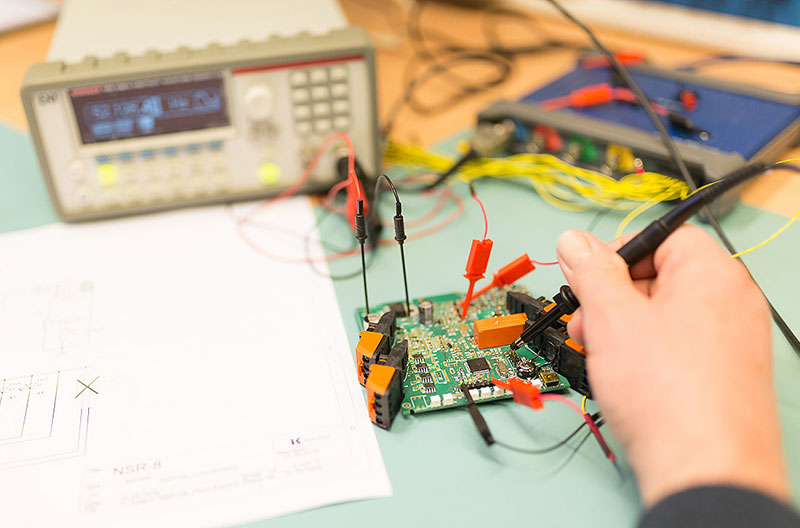 We offer you these services:
Innovative, high-quality customer-specific system solutions in the field of electronic control, measurement and regulation technology.

Prototype construction also with the support of 3D design / printing.
The scope of services ranges from task analysis to hardware and software development to series production.

Many years of experience in the implementation of complex development projects offer you a high level of planning security.