Outstanding research on medicine in space and extreme environments
- also with the help of our measuring system HealthLab / MobphysioLab.
Prof. Dr. Hanns-Christian Gunga, spokesman of the Center for Space Medicine and Extreme Environments Berlin (ZWMB) and former deputy director of the Institute of Physiology at Charité - Universitätsmedizin Berlin, today received the Cross of Merit on Ribbon of the Order of Merit of the Federal Republic of Germany. With this award, the physician and geologist is honored for his research achievements on the effects of extreme environmental conditions on humans, with which he has rendered outstanding services to science and the science location Berlin. The Order of Merit was presented by Berlin's Science Senator Ulrike Gote.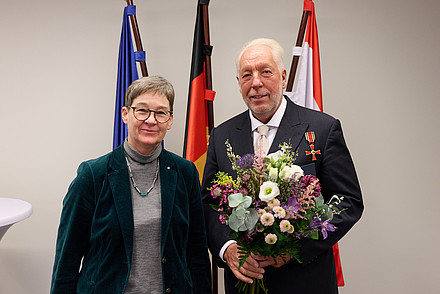 Hambühren technology in space
Our invention being tested on the International Space Station.
Read the Cellesche Zeitung article below from December 1, 2021.
Prelude to the "Cosmic Kiss" mission
Thermo Mini - monitor core body temperature
With the Thermo-Mini-System, scientists can continuously record the core body temperature of astronauts. Because staying in space and activities there lead to a significant increase in core body temperature. The exact causes for this are so far unknown. The temperature rise represents a potential danger. Thermo-Mini consists of sensors and a headband that is easy to wear and continuously monitors the core body temperature. During the 36th DLR parabolic flight campaign in June 2021, the thermo-mini model was tested for its use in weightlessness. The main scientific partner of Thermo-Mini is the Charité Universitätsmedizin in Berlin, the industrial partners are KORA GmbH and Dräger GmbH, and the German Space Agency at DLR provides the hardware.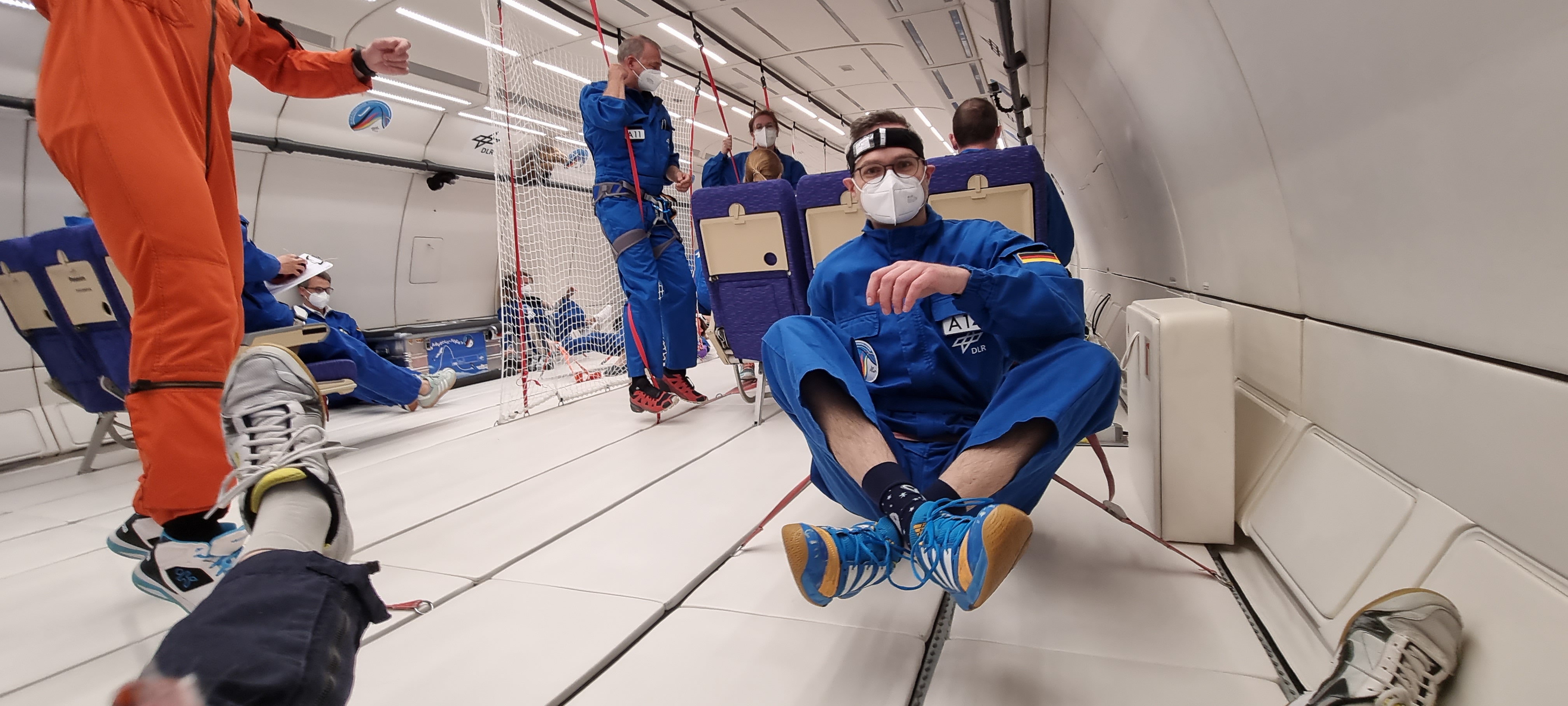 Thermo-Mini / Experiment CosmicKiss
Technology from Hambühren onboard the ISS
'Cosmic Kiss' – that is the name of German Astronaut Matthias Maurer's spaceflight, which is planned for end of 2021. On his six month mission Matthias will perform various scientific experiments onboard the International Space Station ISS. One of these experiments is called 'Thermo-Mini', which continues and extends previous Experiments reseaching human thermoregulation and circadian rhythm in space. Through correlation of the measured human core temperature and various environmental data, the cause of rising body temperatures should be further investigated.
New relays with integrated logic modules for universal applications
Uniform basic hardware for special and universal applications. Parameterize your special applications yourself without programming knowledge. Various measuring inputs for mains voltage, inputs and outputs, analog and digital (switchable) are available.